Thought We Were Just an Ink Supplier?
Wikoff Graphics is expanding on the Wikoff Color vision of providing best-in-class products and unrivaled local support since 1956—by adding a new product line of high performance photopolymer plates, processing equipment and imaging software.
Partnerships

Asahi is home to the photopolymer plate gurus behind the most innovative technology on the market. A dedicated focus on cutting-edge products and customer relationships adds another level of press-side expertise to the Wikoff Graphics total package solution.

Esko packs extensive industry knowledge and an impressive product offering that spans several graphic arts disciplines. Distributing Esko products allows Wikoff Graphics to be the bridge between the design phase and print production.

X-Rite has become synonymous with color measurement and accuracy in the graphic arts industry. We trust their spectrophotometers and software to handle our most critical color management jobs.
PHOTOPOLYMER PLATES
CLEANPRINT TECHNOLOGY

WHAT IS IT? 
This technology utilizes photopolymer formulations developed by the chemical engineers at Asahi, which reduces the surface energy of the plate and enables a complete transfer of ink onto the substrate. The goal of CleanPrint is to see superior transfer properties with the ideal "kiss" impression of the plate to substrate, meaning less ink fill-in and fewer press stops for plate cleaning. 

WHY DO YOU WANT IT?
Increase Productivity – Cleaner ink transfer leads to shorter make-ready times, less waste and improved Overall Equipment Effectiveness (OEE) 

Improve Print Quality – Achieve sharper image quality and reproduce dot sizes thinner than a human hair, to reproduce more than 90% of Pantone® colors 

Sustainability – CleanPrint plates emit fewer VOC's, reduce waste from press stops and cleaning, and improve equipment efficiency, all with a smaller carbon footprint

Versatility–Clean Print technology is now available across all Asahi plate materials to suit all of your flexo printing needs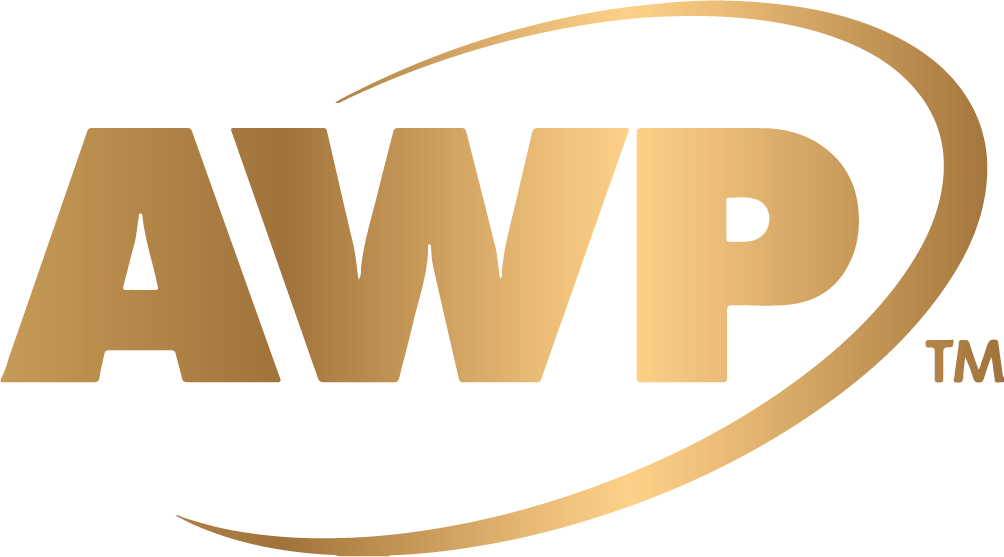 ASAHI WATER WASH PLATES
Sustainable Focus
Significantly reduced VOC's
No high temperatures or solvents used in processing
High Quality
Most accurate plate-to-plate register
Litho print quality with flexo or gravure application
Built-in flat top dot technology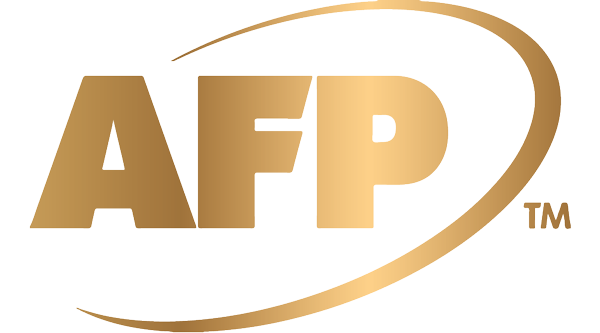 ASAHI FLEXO PLATES
Versatility
Plate sizes to accomodate all printing requirements, up to 50 x 80″
Plates designed for litho varnish applications, with a thicker base film layer for offset press clamping systems
High Quality
Most accurate plate-to-plate register
Litho print quality with flexo or gravure application
Built-in flat top dot technology
Equipment
In addition to guiding you in photopolymer plate selection, Wikoff Graphics can recommend the best processing equipment to get the job done. We will consider all of your pressroom needs when making suggestions regarding this processing equipment.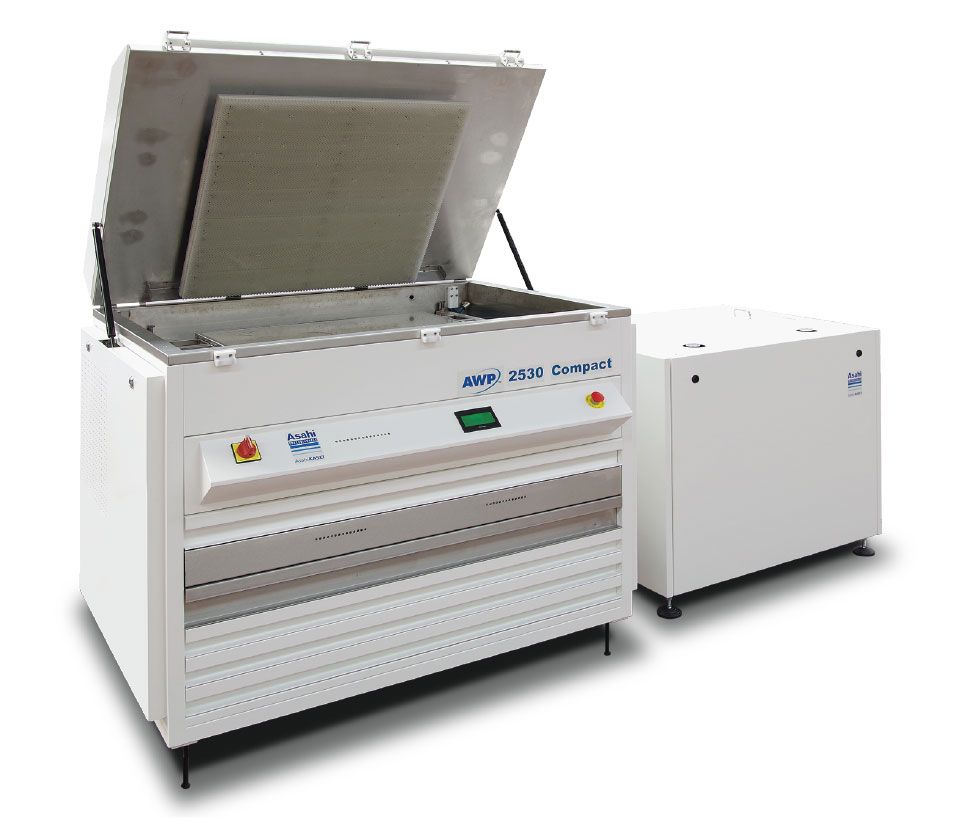 Asahi Water Wash Processing
Asahi engineered and patented AWP Processors, utilizing Asahi filtration technology
Formats include 2530, 4835, 4260
Largest format water wash machine on the market
The most reliable and durable water wash machines available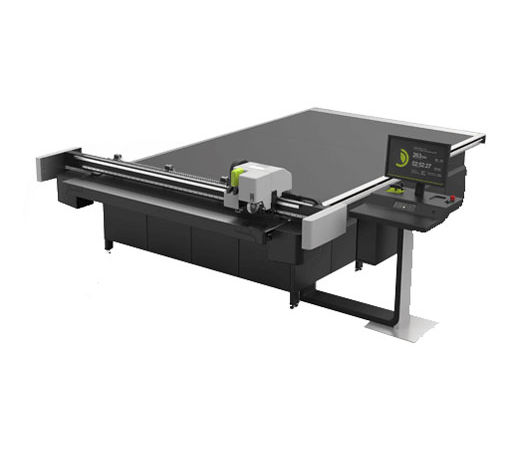 Esko Imaging, Exposure & Digital Finishing
Full line of Kongsberg flexo plate and offset coating blanket cutting tables
Full line of Esko CDI's ranging in size from 21×20 in to 50×80 in
All scale-able to suit print and production requirements
XPS automatic LED exposure tables 4835 and 5080 formats available
Software

DESIGN
El software Studio brinda la capacidad de crear diseños de empaques en 3D directamente en los programas de Adobe®
Ultra-realistic mockups can be used for presentations, quality control checks and can even expedite customer approvals
PREPRESS
Esko offers prepress functionality across all platforms—PC, Mac, or Adobe® programs
El complemento Flexo Tools permite la opción de retoque en Adobe Photoshop®
Numerous screening solutions for top quality flexo printing
PLATE-MAKING
Opciones de software para ayudar a automatizar el proceso de fabricación de planchas en un método simplificado y optimizado
Reduce manual steps by up to 50%
Reduce errors by up to 50% – leading to less waste
Reduce operator time by up to 7% with any ink on any substrate
PRINT
Color Engine works with PantoneLIVE® from X-Rite to bring color consistency across the entire print supply chain
Equinox enables printers to successfully execute extended gamut printing over shorter print runs

X-Rite Spectrophotometers
X-Rite Spectrophotometers offer hand-held color measurement, bringing accurate color control and communication to printers' fingertips
i1Pro2
i1Pro2 color calibration and profiling solutions are our preferred tools for creating color profiles across devices and systems
Mandanos un mensaje
Háganos saber cómo podemos ayudarlo y uno de nuestros empleados-propietarios se comunicará con usted. De lo contrario, no dude en buscar en nuestro directorio para encontrar la ubicación más cercana a usted.