Wikoff Color Corporation offers an incredibly broad catalog of printing inks and coatings  across a wide range of markets, print technologies and chemistry.  But when your end-use application requires something more specialized, that's when our talented chemists go to work.
Our ink formulation capabilities are unbound and we love a challenge.  We can engineer an ink solution to meet even the most stringent printing requirements.
Understanding the basics of ink formulation
From UV flexo ink for food packaging to solvent-based gravure ink for shrink sleeves or even water-based flexo ink for beverage cartons, the primary components of the finished formulation are in principle the same.
Pigments, binders, solvents and additives.
These four ingredients make up the final product. It is the specific raw materials chosen and the proportions that will determine how well the ink formulation will perform for any given print method and substrate.
Pigments:

Used to create color and other optical effects, pigments are tiny particles of solid material suspended in a liquid to provide imagery to the substrate.
Binders:

The job of the binder is to adhere the pigments properly to the substrate and maintain proper dispersion between the individual particles. Binders hold the image in place and keep the ink precisely in the intended position.
Solvents:

Solvents manage ink viscosity and flow characteristics to ensure proper processing depending on the print technologies in use and project conditions.

Additives:

Additives alter the physical properties of the ink to tailor the characteristics of the printed ink. Examples include adding flexibility, promoting adhesion or enhancing scrub resistance.
Why does custom ink formulation matter?
Custom ink formulation is important because different substrates and printing technologies react differently to the same ink, both during the print run and over time. Not every ink is suitable for every use case. Depending on the specifications and desired outcome, sometimes the best ink solution is to create one uniquely designed for that application.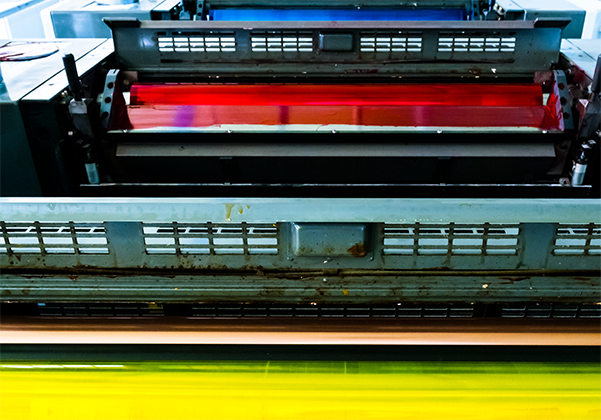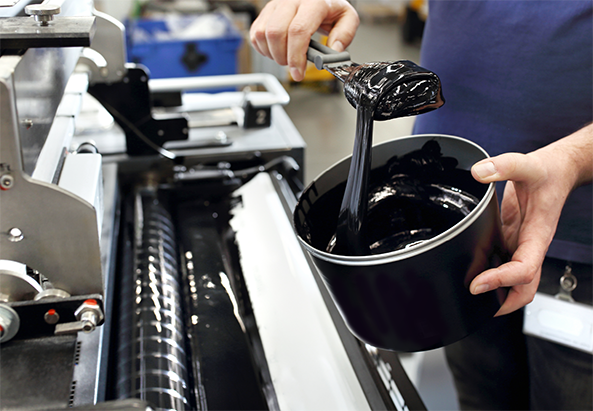 Wikoff Color's approach to custom ink formulation
Wikoff clients often ask us for help in finding ink solutions for printing products and material combinations that have never been successfully printed before. When such a challenge arises, our expert chemists follow a process, outlined below, to get the job done.
View the printing challenge from all angles to formulate an ink designed to achieve the intended results.

Factor in all facets of the printing process that will affect adhesion, durability, light fastness and other ink qualities. This includes the printing system, substrates and any conditions that will alter the printed ink.

Modify ink characteristics accordingly to achieve the desired performance.
Potential ink modifications include:
Color properties

Penetration

Fluid density

Viscosity

Rheology

Surface tension

Thixotropy

Humectants

Nanomaterial synthesis
Sustainable design and Zero Waste
Solving a client's end-use needs is just part of what makes any custom ink a success. Besides meeting our customers' technical requirements, every bespoke formulation we create upholds all local & federal regulatory compliance policies while achieving lofty sustainability targets.
By incorporating sustainable design practices and following the principles of Zero Waste, we're able to merge the technical aspects of custom ink formulation with a clear focus on sustainability.
We are your custom ink formulation experts
Wikoff's ability to tailor-make bespoke formulations is built on decades of experience of translating your unique requirements into elegant systems that work for you, work for your customers, work for the environment and uphold regulatory compliance.
Ready to challenge our chemists with a custom ink formulation? We are your experts!