Wikoff Technical Solutions is a results-focused team of graphic arts specialists dedicated to customer success. Our experts are there when you need them, for all of your pressroom needs.
The Wikoff Technical Solutions team provides service in three key areas:
Print/Press/Ink (PPI) Optimization
Confiança de cor
Value Added Pressroom Supplies
Advanced Troubleshooting
Wikoff Technical Solutions members work with you to get to the root of problems, solve issues and develop new solutions.
We can help you identify improvements in:
Make-ready times
Waste reduction
Performance metrics
Compliance to end customer needs
We're also available to advise you in:
System compatibility studies
Best practices
FIRST implementation
analytical services
In addition to the capabilities of the local lab facilities, Wikoff Color's team of talented, degreed chemists in our Corporate Research & Development Center are available to support our customers. Our chemists work closely with graphic arts professionals and experienced ink technicians to develop practical solutions that are easily translated to the pressroom.
TESTING EQUIPMENT
Laboratory Microscope
Spectrophotometers
BK Drying Tester
Dukes Water Pick-up Unit
Slide Angle Tester
Viscometer – Cup & Plate, Zahn Cup, Brookfield
Web Heatset Dryer
Fadeometer
Infrared Pyrometer
Ink Abrasion Tester
20+ other pieces of analytical equipment
G7 Certification
What you need to know:
G7® is a detailed program designed to calibrate your press and proofs based on achieving accurate gray balance and tonal range
Solids and trapped solids are also measured to ensure accurate 4-color process reproduction
G7® Master Calibrations require you to submit detailed documentation, calibrated proofs and press sheets under the guidance of a qualified G7® Expert
How can we help?
Wikoff Technical Solutions offers four G7® experts to assist you during the qualification process
We have experience in all three levels of calibration options – Grayscale, Targeted and Color Space
SGS (GMI) PRE-CERTIFICATION
What you need to know:
Print buyers for large retail companies have employed SGS to manage the quality of their printed material
SGS requires that each printer be audited and pass a print test
The initial print test involves a special test form, a scanning measurement device and software to score the results
After the initial qualification, sample sheets from eachc individual job must be submitted to SGS for approval
SGS measures the sheets

If they pass, the job can be shipped
If they fail, the job must be scrapped and re-printed
How can we help?
We aren't GMI auditors, but we can help you prepare for your submission by determining your qualification before submitting sheets
Value Added Pressroom Suppliers
Wikoff is proud to partner with industry-leading companies to provide value added solutions in the pressroom. These partnerships offer excellent opportunities to decrease waste, increase efficiency and save money.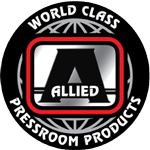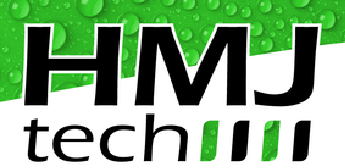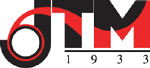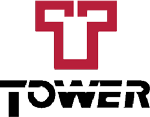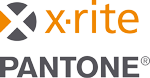 WIKOFF COLOR TRAINING PROGRAM
Wikoff Color offers valuable training courses on a wide range of relevant graphic arts topics. Each of our course instructors are experienced and competent in their field of study and are eager to share their knowledge with attendees. Training classes can be hosted in your facility, at an off-site location or even in our Corporate Training Center in Fort Mill, SC. Please contact your local Wikoff Color representative or a Wikoff Technical Solutions member to discuss your specific training needs.
Popular Training Topics:
Confiança de cor
Inkjet 101
Flexo 101
Litho 101
Energy-Cure Systems
How Ink is Made
IN-PLANT SYSTEMS
We are in-plant specialists. Wikoff Color provides customized ink management systems for each location's unique needs. Our in-plant catalog allows selection of services and equipment to fill basic to highly advanced requirements and a cost that fits your budget.
InSTRIDE – In-plant, Standardization, Training, Reporting, Improvement, Define, and Equipment
A comprehensive program focused on increasing key customer satisfaction by improving and standardizing in-plant systems. Standardization includes inventory management, operation workflow, and ink mixing systems. Audits and training of personnel ensure that individual locations are capable of meeting the individual customer's needs. Our In-plant managers are trained on current industry trends and topics pertaining to their specific location.
Instride also includes customizable implementation plans. These plans are based on our extensive experience in transitioning to Wikoff Color Corporation products. Our representatives will meet with your local management team to develop a mutually agreed upon plan aimed at minimizing downtime and waste so the true value of your decision to move to Wikoff products can be realized as quickly as possible.
Reach Out to Our Technical Team
You've got questions, Wikoff Technical Solutions has answers. Trust us, these are the people we reach out to for help with color management, troubleshooting tips or consumables recommendations.