For the past three years, the team at Wikoff Graphics has been working with the team at BWJ Graphics to set up their operations to better take advantage of the potential for growth in the flexible printing plate market. BWJ has long held a strong position in the corrugated market but was looking to expand into the flexible side of things. Our relationship thus far has been nothing short of fantastic. So great, in fact, that we decided to write a blog post about it! We recently got together with the BWJ management team to talk about our partnership, not just today but into the future.
From hand stamps to flexographic plates for any application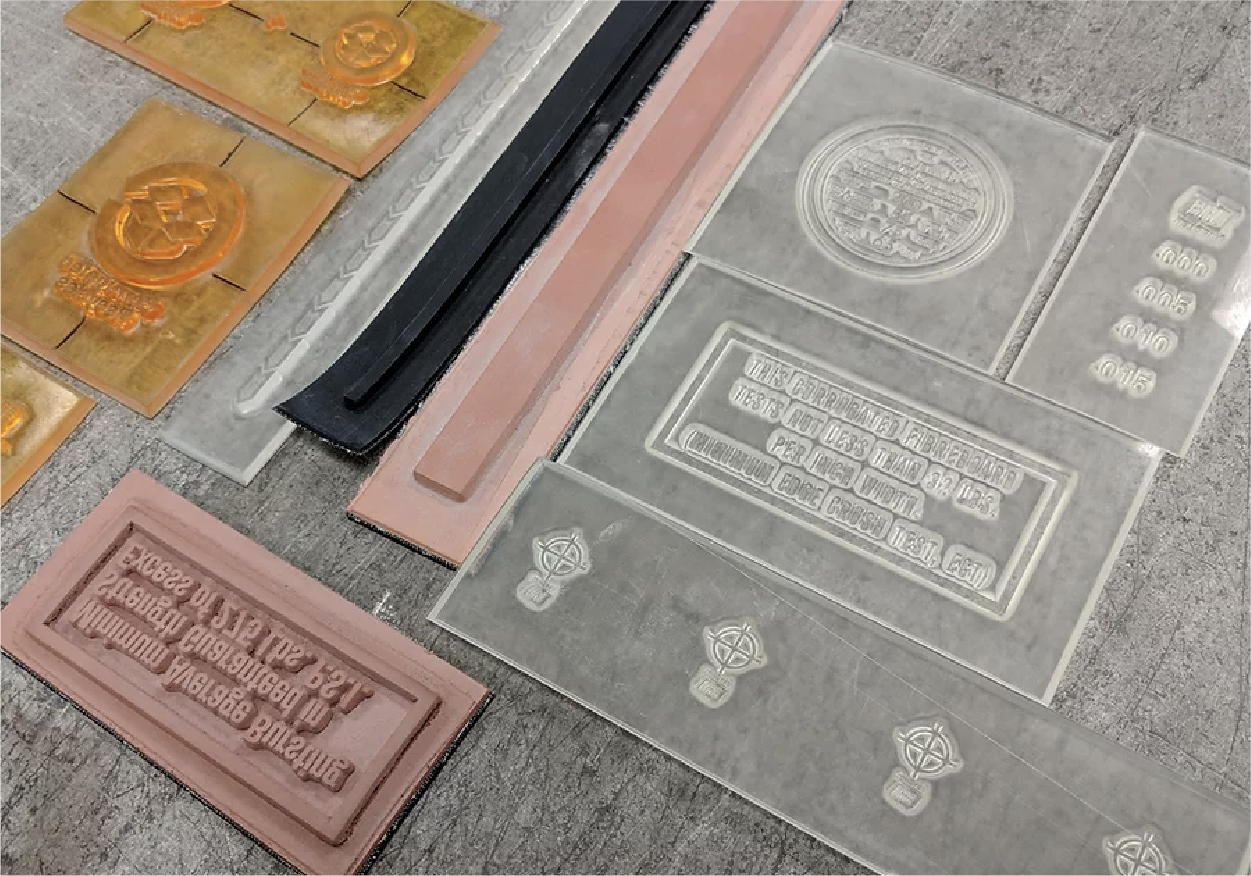 To give you a little background on BWJ, they've been in business for nearly a century. Founded in 1929, they started out making hand stamps and then over the years, migrated to manufacturing printing plates for the corrugated packaging industry. In the early 2000s, they branched out into new markets, including labels, flexible packaging and bags.
The push toward sustainability in packaging over the last decade has guided BWJ to revisit its future. They plan to remain a major player in the corrugated market but hope to really take advantage of the opportunities in the flexible packaging space. 
Over the past few years, with the help of Wikoff Graphics, they've added a long list of advanced equipment and capabilities to their facility, including:
5080 CDI "5080 CDI Spark with Pixel+"

ESKO Spark REMOVE

Glunz & Jensen Processor

6040 CDI Spark "4260 CDI Spark with Pixel+"

XPS Processor   "5080 XPS LED Exposure Table

AWP 4260 Water Wash  "Asahi AWP 4260 Water Wash Processor"

P-9000 Proofer "Epson P9000 Surecolor Proofer"

Software upgrades, including Pixel Plus  "Software upgrades including Esko's "Print Control Wizard & PackProof"
The upgrades have made such a profound impact on the 
quality of their products that they've received XPS certification through ESKO, something only achieved by approximately 30 shops in North America.   "We've been told we can't make a better plate," was the comment shared by the BWJ leadership team when we asked them about 
their experience during the certification process, highlighting the fact that Wikoff Graphics has outfitted their facility with all the latest and greatest tools and assets they need to expand their business. 
A partnership forged by common business values
One of the reasons Wikoff and BWJ have been a great fit is our shared philosophy of providing excellent customer service. There are plenty of flexographic plate manufacturers in business today, but the level of service clients receive with BWJ differentiates them in the marketplace.
When asked why they like working with Wikoff, they said, "Because Wikoff actually knows what they're talking about. Other manufacturers just want to sell polymer, but Wikoff puts in the extra effort to get things done."
Along with Asahi, another firm with congruent values, all three companies have built a give-and-take relationship that will allow us all to benefit and expand in this growing space.
What products and services does BWJ purchase from Wikoff?
At present, Wikoff Graphics is BWJ's primary provider of processing equipment and plate material, including Asahi's water-washable polymer. The leadership team also noted the value of the knowledge they've received from working with the Wikoff Graphics experts.
"They taught us the preventative maintenance we need to keep our machines running. The general expertise Wikoff has passed on has shown us how to operate the new equipment and manufacture a quality product."
Moving forward, BWJ plans to push more clients to move away from solvent plates and switch over to water-washable plates to be kinder to the environment. As their sustainability initiatives take hold, Wikoff will be there to ramp up water-wash polymer supply.
BWJ products and services
While corrugated and now flexible packaging printing plates make up the bulk of BWJ's business, they are capable of manufacturing high-quality flexographic printing plates for any application imaginable. They produce plates for the Department of Defense and plates for tags, labels, bags, and even for printing on automotive parts.
In addition, BWJ manufactures plates used in the coating industry for adding gloss or textured coatings to magazine covers, and steel rule cutting dies used in the manufacturing of cardboard boxes.
While BWJ has set its sights on flexible packaging being a big part of its future, the company maintains a strong foothold across its other product lines.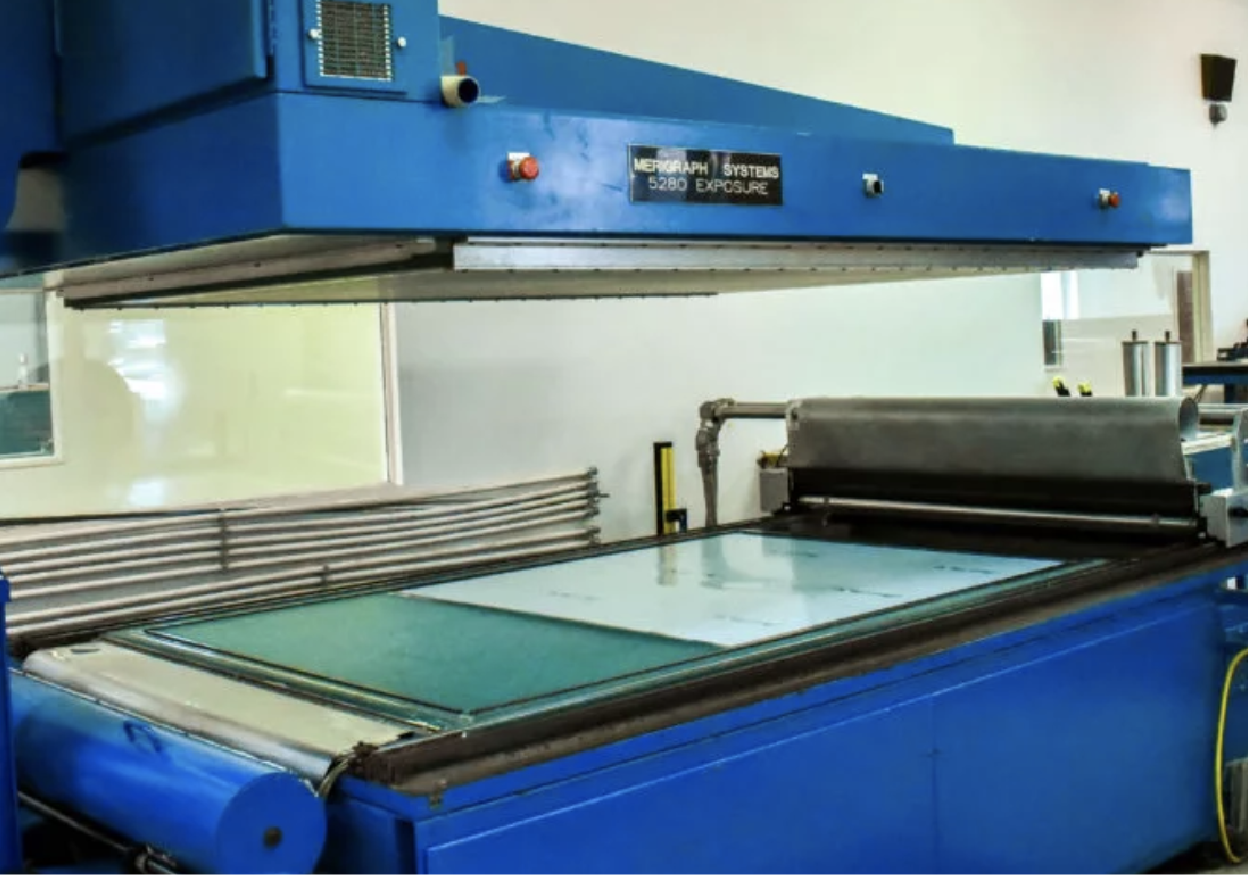 Thank you BWJ Graphics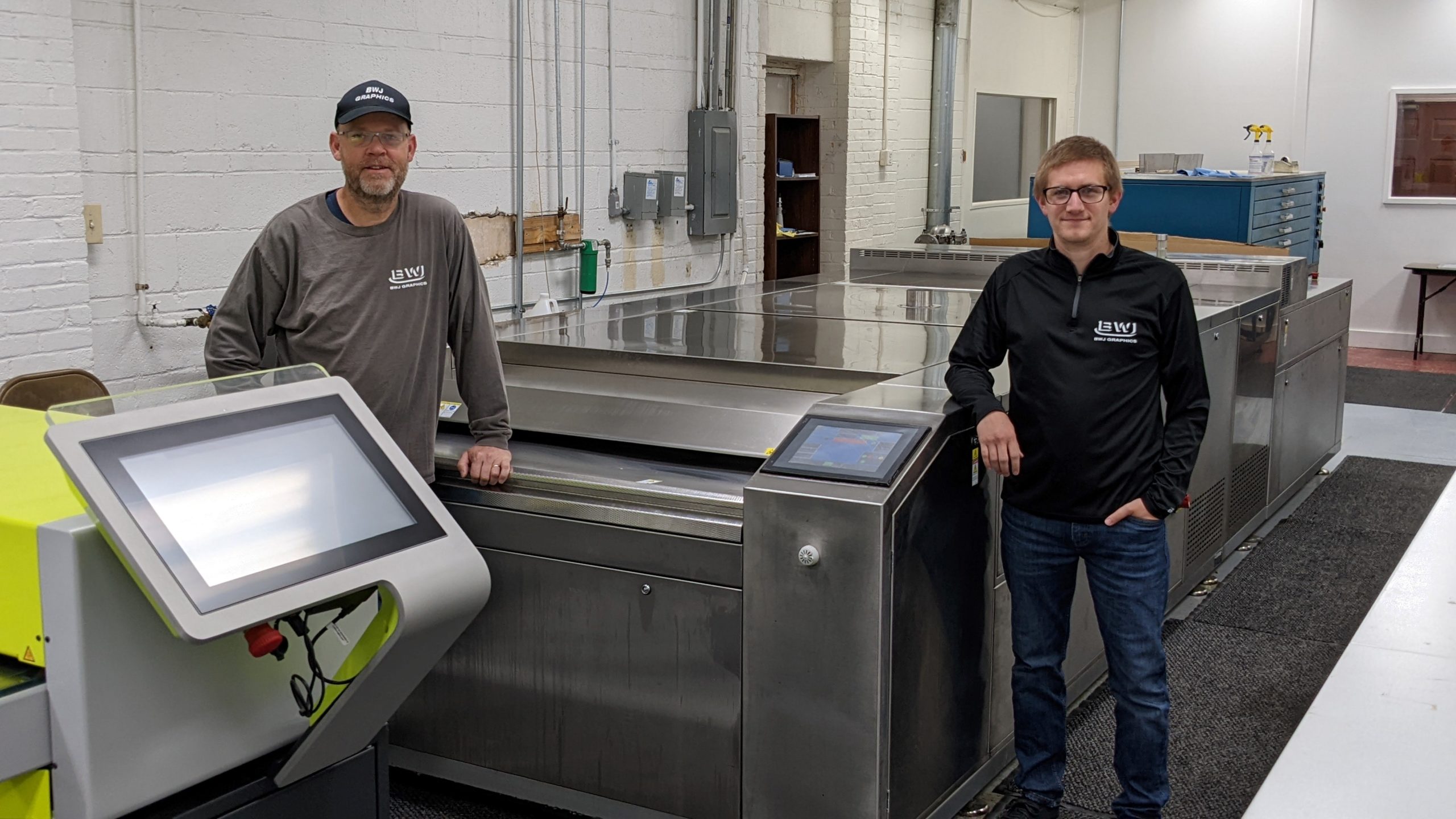 A warm thank you to BWJ President and GM, Scott DeLano; Vice President, Jory Mertens; and Production Manager, Guy Wilkins', for taking the time to meet with us. We look forward to growing our partnership in the future.
For more information regarding BWJ Graphics or to contract their products or services, visit bwj.com.