Wikoff Color Corporation has built a strong reputation in the printing industry as a provider of high-quality custom inks and pressroom supplies. But did you know we're also experts in helping customers succeed in all facets of their pressroom?
Wikoff Technical Solutions is a talented team of graphic arts gurus whose sole focus is solving problems and helping customers achieve real results. These are the folks all of us at Wikoff turn to when there's a challenge on press.
And here's some great news. This specialized team of technical know-how isn't just internal. Every Wikoff Color client enjoys access to their expertise. All you've got to do is ask!
Whatever you need, from color management to troubleshooting tips to product recommendations, solutions are just a phone call away.
Three ways Wikoff Technical Solutions can help
Print/Press/Ink (PPI) Optimization: When it comes to setting up and operating a pressroom, there is always room for improvement. Even when things are working great, they could be performing even better. Our experts can uncover opportunities for improvement you didn't know were available.
Color Confidence: When it comes to getting colors just right, your customers expect perfection. After all, their branding and livelihood depend on it. We prepare print shops for the most respected color certifications in the industry.
Value Added Pressroom Supplies: Our technical experts know which products work as advertised and which don't. You can trust our recommendations as we only partner with providers who manufacture products we've seen perform at a high level.
PPI optimization
Wikoff Technical Solutions supports clients in maximizing pressroom results in two ways: getting to the root of what's holding your pressroom back with advanced troubleshooting and an incredibly broad range of analytic services run both by our local labs and our Corporate Research & Development Center.
From reducing waste to meeting specific client compliance needs to improving make-ready times and boosting overall print quality, we have the ability to take a great pressroom and make it even better. Apply best practices across the board and get help with FIRST implementation for flexo ink printing.
See the full range of available analytical services and technical equipment here.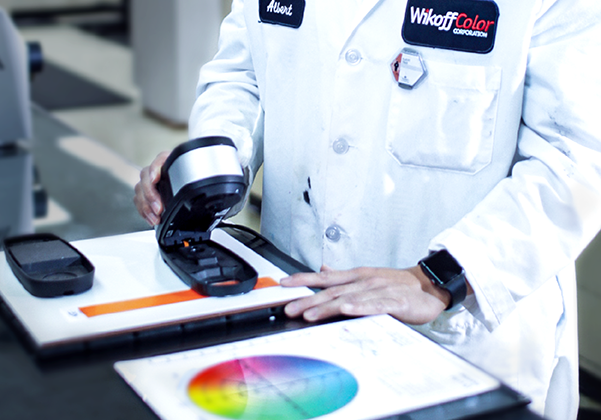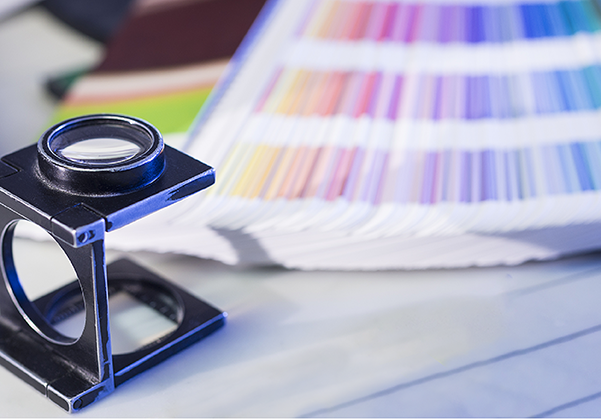 Color confidence
Getting through the qualification process for G7® certification is a lot easier with the help of a G7® expert on your side. Wikoff Color's technical team features several qualification specialists with experience in all three levels of calibration: grayscale, targeted and color space.
Value-added pressroom supplies
Simply put, Wikoff Color Corporation only partners with the best. From photopolymer plates to processing equipment, imaging software, testing, consumables and more, whatever it is that you need for your pressroom, we have the experience and connections to get you the right products to suit your specific needs.
Not sure what you need to buy? Talk to Wikoff Technical Solutions to get custom-tailored recommendations and insights into discounts and promotions available through our professional partnerships.
Why get to know our technical solutions team?
Working with our technical solutions team to optimize your pressroom lays the groundwork for improved performance, reduced waste, enhanced efficiency and the ability to fix problems faster when they arise. We are your technical experts.